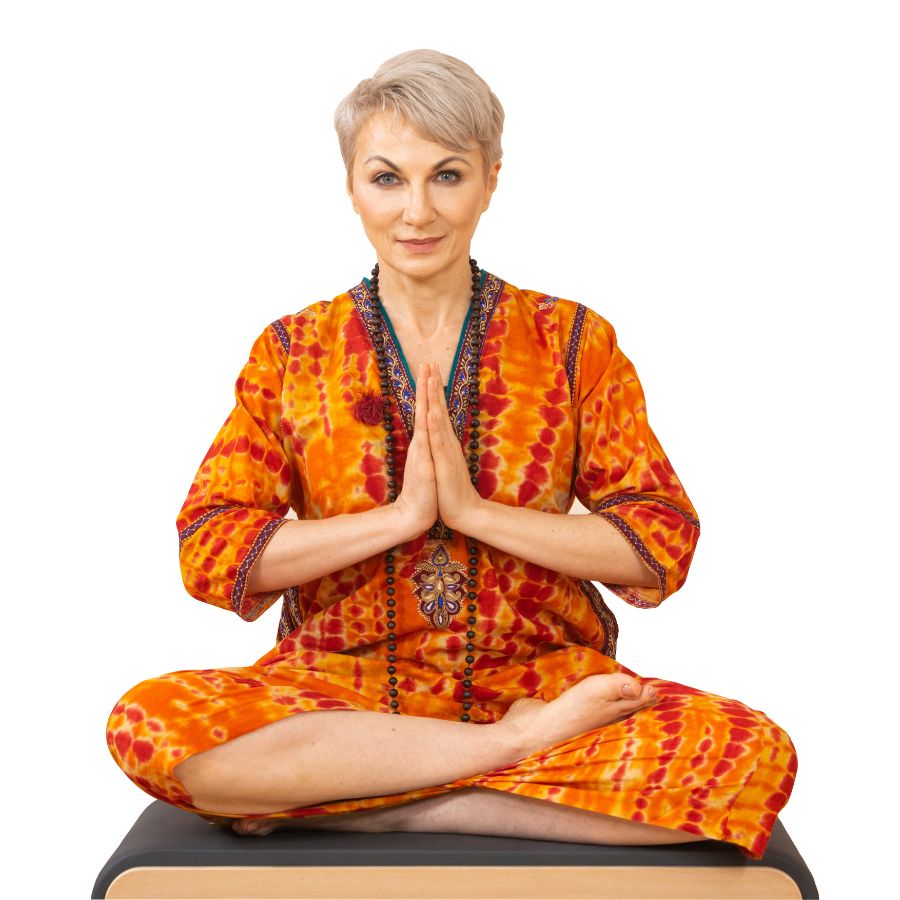 Speaker, YHE 2022
Vesna Pericevic Jacob
Holistic Fitness Guru Vesna Peričević Jacob is one of the most forward thinking minds in fitness – wellness and healing in India. She is a former national level Basketball player from Bosnia who turned to fitness and wellness as a profession following a career ending injury.
She is a Physiotherapist, Author, accomplished Pilates teacher and Functional Applied Science Specialist. She is also a certified Yoga Teacher .Vesna is also a Lifestyle coach, Motivational Speaker, Clinical Hypnotherapist & a Healer. This combination of skills makes her unique and involved with all aspects of Fitness and Wellness stressing on the Mind-Body-Soul Connection. She combines her skills with the expertise of the human body for a true wellness experience.
Vesna is the creator of her own unique  Vesna's Pilates Method™ which is 3D Functional Pilates based on Postural Alignment Fundamentals along with Functional Science Principals.
She is the first person from India (as well as Bosnia) to graduate in Functional Applied Science under Grays Institute of Functional Applied Science (USA, MI, Adrian) as a part of GIFT Fellowship program.
Her studio, "Vesna's alta celo" (means higher purpose in Esperanto) offers a unique blend of restorative and rehabilitative movement work with elements of fun functional fitness while being strongly rooted in a holistic approach to health, fitness and wellness.  
She brought Power Plate ® into India for Hero Motors, and has been the Master Trainer for Power Plate India since 2007. Vesna is the Country Director of Education for Focus Fitness. She is also International Master Coach for Freemotion Fitness.  Vesna is also the brand ambassador for Basi Systems.
Vesna authored two successful books, "Work It Out Without a Workout" and "Fit to Fight" published by Random House India and is currently working on her third one.
She also writes extensively on fitness for leading newspapers and magazines  notably, The Financial Chronicle, Hindustan Times, Men's Health, Women's Health, Prevention, Maxim magazine among others, and has appeared on many television channels, CNN-IBN, NDTV, WION, Headlines Today, Times Now, VOI and Sahara TV.
Vesna has been empaneled a Yoga expert on Television for every International Day of Yoga coverage since the inception of the day.
Vesna was a Fitness & Wellness Expert for NDTV and Fortis Campaign HEALTH4U.Sshe has conditioned beauty pageant contestants on  Indian Princess Season 6(2015). She has been the Fitness Expert for CNN IBN covering the first International Day of Yoga.  
 Vesna was involved with Adidas Performance clothing brand as Performance Consultant from 2009 till 2015.
In 2014 Vesna has been voted as The Most Stylish Women in Delhi by HT City.
Vesna Pericevic Jacob