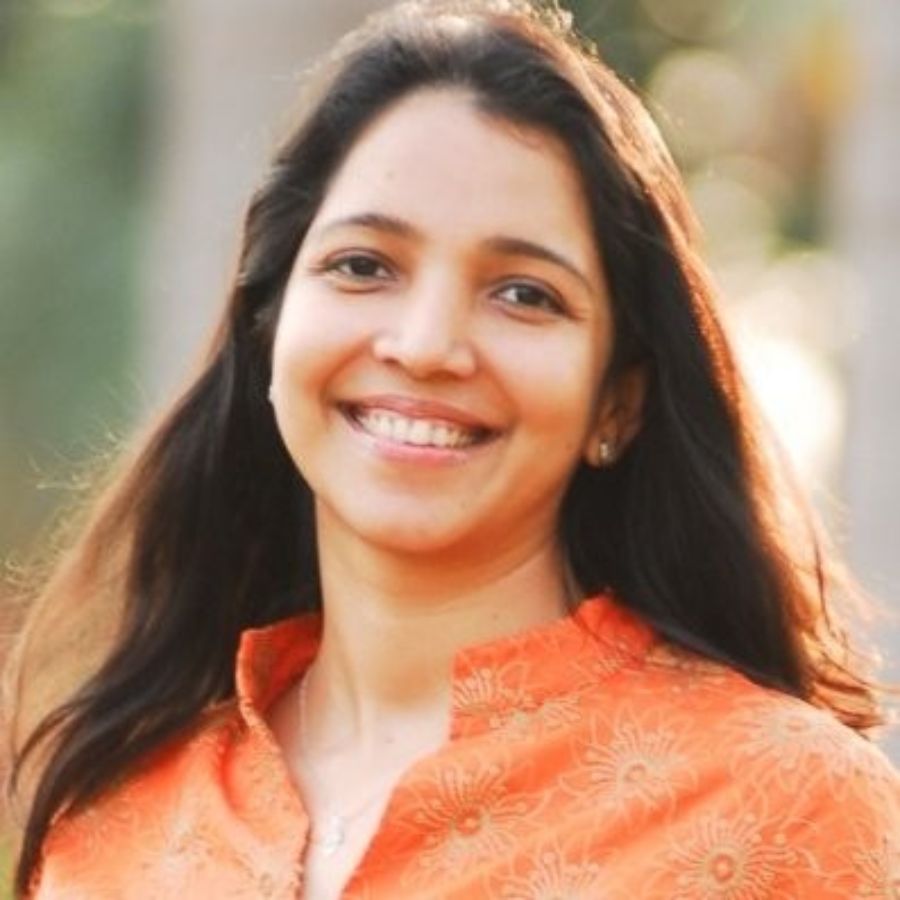 Speaker, YHE 2020
Yogacharini Maitreyi
Yogacharini Maitreyi is a practical Mystic and the founder of Arkaya Awareness Centre. She was given many titles in India since 1997 like Yoga chemmal (expert), Yoga shiromani (gem), and Yoga acharini (guide) for sharing the deeper dimensions of sattvic tantric yoga. She has taught a wide variety of people, from Buddhist monks in Sri Lanka, prisoners in Sweden, an all Islamic group in Bangladesh, yoga teachers in Vancouver to children and CEO's for over 22 years. Maitreyi has trained over 60 corporations in self and stress management programs and has over 100 published articles and poems. She brings a calm and lightness to the teachings & classes and encourages people to tap into play.  
When in Vancouver, she trains teachers & healers in the Arkaya Awareness teacher training. This is a 300 hour self awareness and self discovery program over 4 modules for better assimilation. She also facilitates teacher trainings in India. To learn more about the 300 Hour Arkaya Teacher Training, CLICK HERE.
Beginning June 14th is the Online Arkaya Foundations for Life program . This is a 56-hour, learn and practice at your own pace program for transformation and to lay the foundations for a yogic life. For more info, CLICK HERE.
Every Saturday from 11 AM to 1 PM, Yogacharini Maitreyi hosts an online community class and satsangha where all are welcome. For info on how to join the Zoom session from the comfort of your home, CLICK HERE.
Yogacharini Maitreyi