Halloween, renowned as the eeriest time of the year, extends beyond ghouls and goblins. It offers a splendid occasion to unleash your culinary creativity with a selection of hauntingly delectable vegan recipes. Whether you're hosting a costume party or just looking to indulge in some festive treats, these vegan Halloween recipes are sure to bewitch your taste buds and impress even the most discerning of ghosts and witches.
Jack-o'-Lantern Stuffed Peppers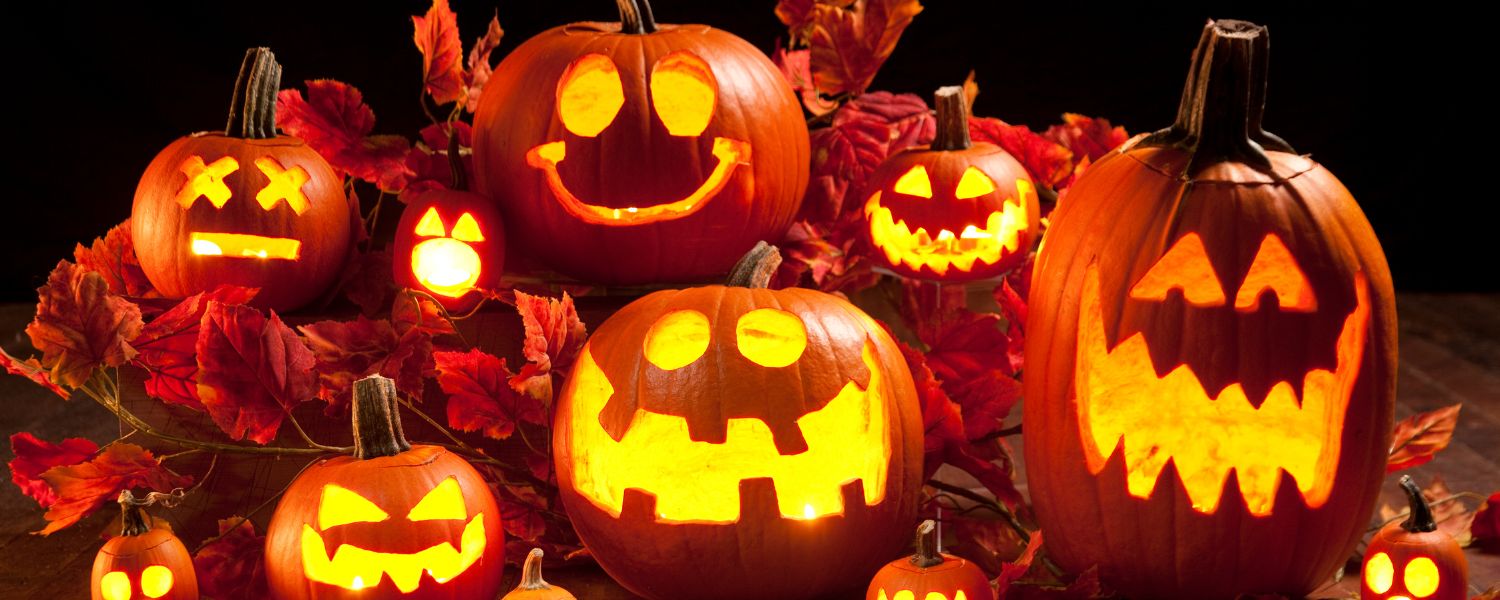 Kick off the Halloween festivities with a savory treat that's as fun to make as it is to eat. These jack-o'-lantern stuffed peppers are a delightful combination of sweet bell peppers filled with a hearty mixture of quinoa, black beans, corn, and spices. The carved faces add a playful touch, transforming your meal into a festive centerpiece.
Ingredients
4 large orange bell peppers

1 cup quinoa, cooked

1 can black beans, drained and rinsed

1 cup corn kernels

1 tsp cumin

1 tsp chili powder

Salt and pepper to taste

Olive oil for drizzling
Instructions
Firstly, set the oven temperature to 375°F (190°C).

Cut the tops off the bell peppers and carefully remove the seeds and membranes.

Carve eerie faces into the peppers, ensuring ample room for the filling.

In a spacious bowl, mix the cooked quinoa, black beans, corn, cumin, chili powder, salt, and pepper.

Gently stuff each pepper with the quinoa blend and arrange them in a baking dish.

Lightly coat with olive oil, then bake for approx. 25-30 minutes, or until the peppers are tender.
Vegan Mummy Dogs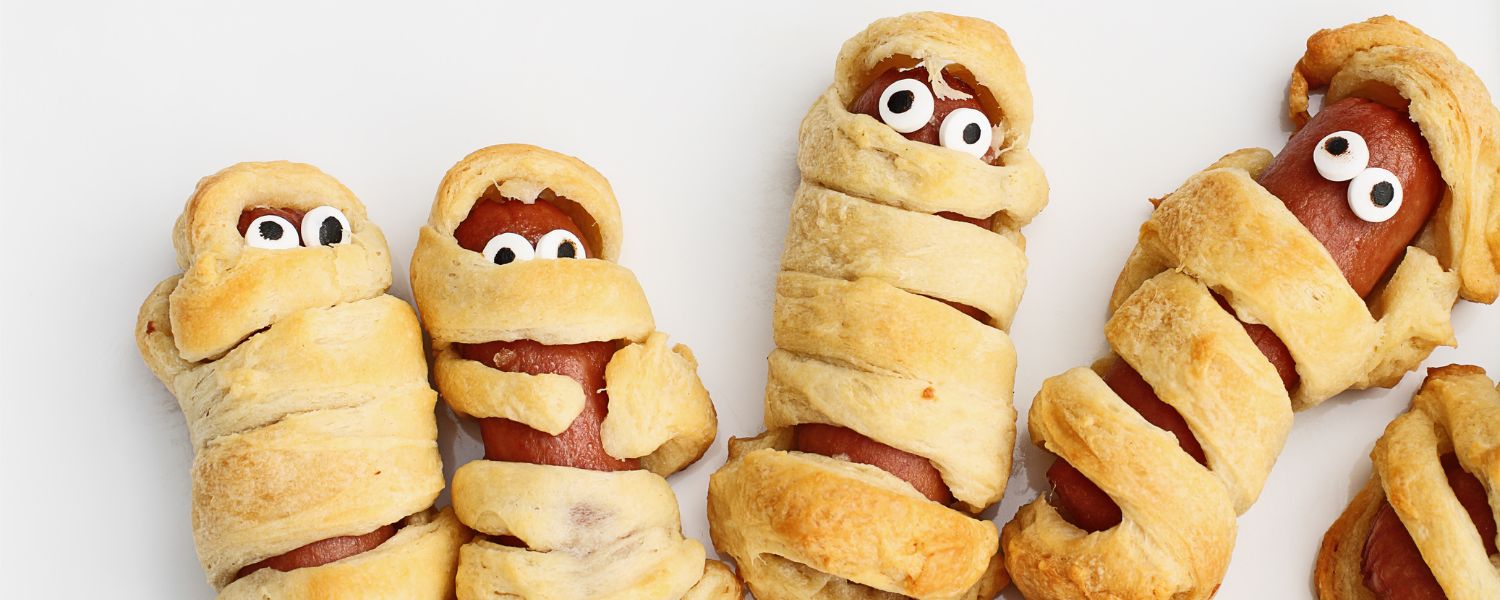 Transform ordinary vegan hot dogs into adorable mummies with this simple and fun recipe. These mummy dogs are perfect for kids and adults, making them a spooktacular addition to any Halloween spread.
Ingredients
1 package vegan crescent roll dough

8 vegan hot dogs

Mustard or ketchup for eyes
Instructions
Firstly, preheat the oven according to the instructions on the crescent roll dough package.

Roll out the dough and cut it into thin strips.

Wrap the strips around each hot dog, leaving a small gap for the eyes.

Arrange the wrapped hot dogs on a baking sheet and follow the baking instructions provided on the dough packaging.

Once they're out of the oven, add mustard or ketchup eyes to create the mummy's face.
Roasted Pumpkin Seed Hummus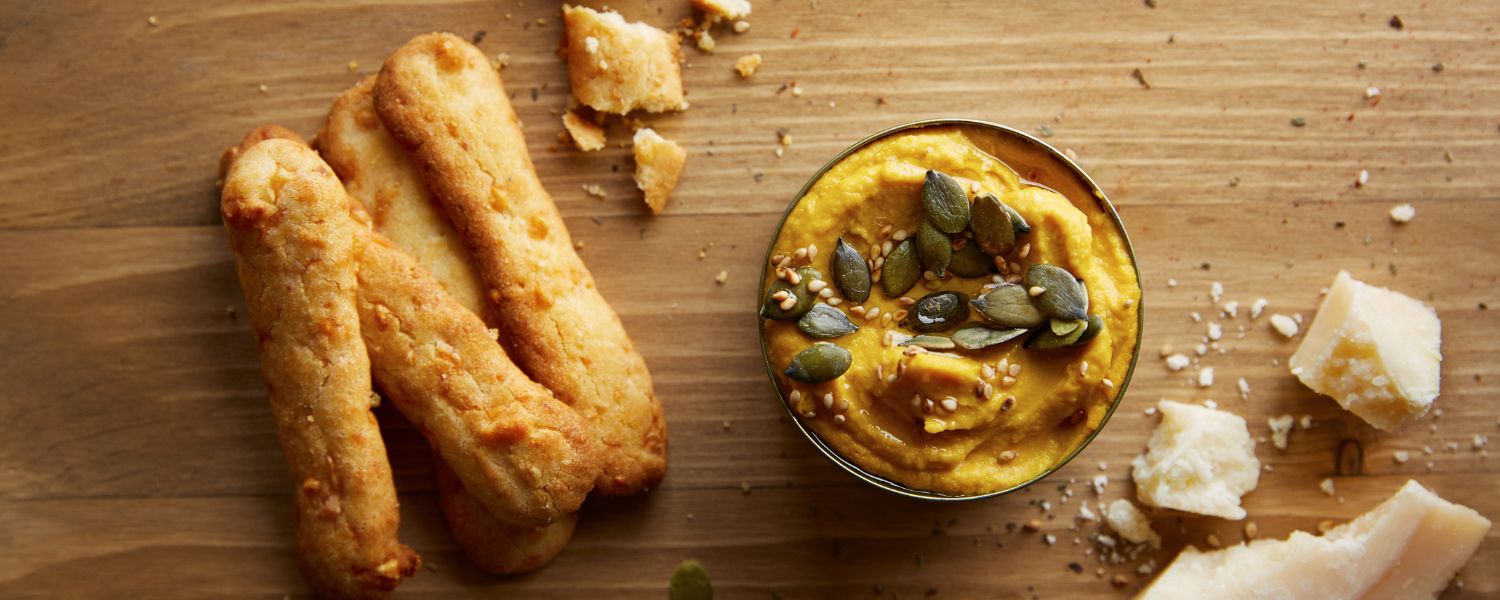 Don't let those pumpkin seeds go to waste after carving your jack-o'-lanterns. Turn them into a delightful hummus perfect for dipping crackers, vegetables, or spreading on toast. 
In this recipe, the earthy essence of roasted pumpkin seeds harmonizes with creamy chickpeas, offering a distinctive Halloween variation on a timeless dip.
Ingredients:
1 cup roasted pumpkin seeds

1 can chickpeas, drained and rinsed

2 cloves garlic

2 tbsp tahini

3 tbsp lemon juice

2 tbsp olive oil

Salt and pepper to taste
Instructions
Firstly, use a food processor to blend the pumpkin seeds, chickpeas, garlic, tahini, lemon juice, as well as olive oil until a smooth consistency is achieved.

Add some salt and pepper to taste, adjusting the consistency with a little water if needed.

Move the mixture to a serving bowl and embellish it with additional pumpkin seeds and a gentle drizzle of olive oil.
Vegan Witch's Finger Cookies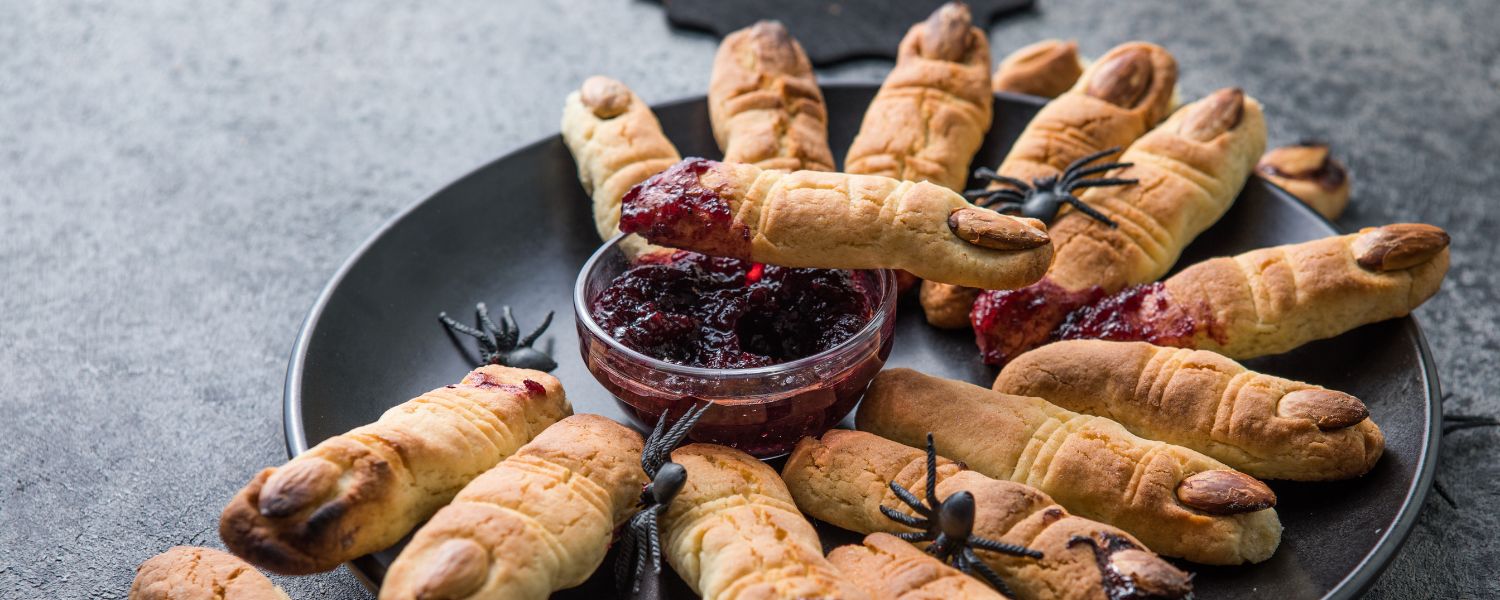 No Halloween celebration is complete without a touch of the eerie and macabre. These witch's finger cookies are a spooky yet delicious addition to your dessert table. Almond-scented cookie dough is shaped into bony fingers and topped with a sliced almond "nail" for a truly haunting treat.
Ingredients
1 cup vegan butter, softened

1 cup powdered sugar

1 tsp almond extract

2 tsp vanilla extract

2¾ cups all-purpose flour

1 tsp baking powder

1 tsp salt

Sliced almonds for "nails"

Vegan strawberry jam for "blood"
Instructions
Combine the vegan butter, powdered sugar, almond extract, and vanilla extract in a large bowl, creaming them together until well blended.

In different bowl, combine the flour, baking powder, and salt. Slowly incorporate this mixture into the butter mixture, blending until a dough forms.

Wrap the dough with plastic wrap and let it chill in the refrigerator for at least 30 minutes.

Next, set the oven to 325°F (160°C) and prepare a baking sheet by using lining it with parchment paper.

Take a portion of the dough and roll it into a finger shape. Press a sliced almond onto one end to create a "nail."

Use a knife to make knuckle indentations, and arrange the fingers on the baking sheet.

Place in the oven and bake for approximately 20-25 minutes or until they achieve a light golden hue.

Allow the fingers to cool, then add a small amount of strawberry jam to the base of each finger to create a "bloody" effect.
Vegan Candy Apple Slices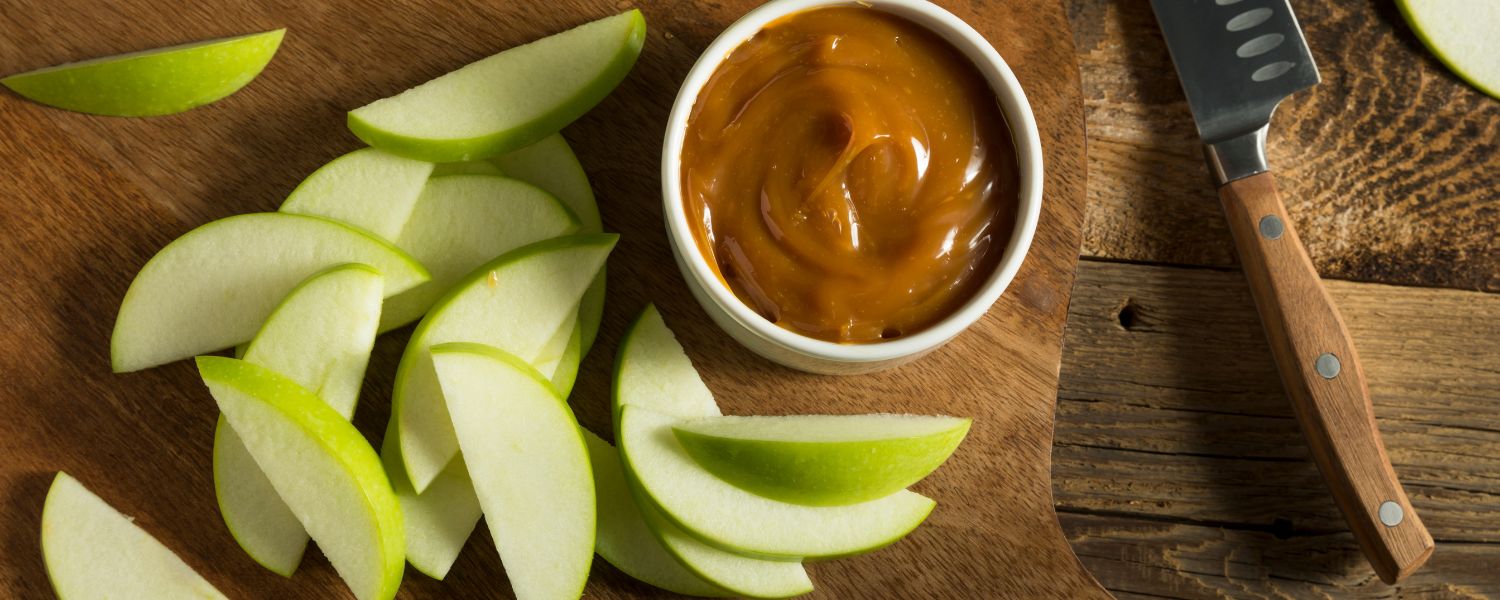 Candy apples are a classic Halloween treat, but they're only sometimes vegan-friendly due to the traditional use of dairy in the caramel. Fear not! This vegan version uses a luscious caramel made from coconut milk and sugar, giving you all the sweet, sticky goodness without animal products.Vegan Halloween Recipes That Will Haunt Your Taste Buds! From ghoulishly delightful snacks to Vegan Breakfast Options that rise from the dead, these plant-based treats will cast a spell on your senses and have you howling for more. Unearth the deliciousness of cruelty-free cuisine this Halloween season
Ingredients
4 apples (Granny Smith or your preferred variety)

1 can full-fat coconut milk

1 cup sugar

1/4 cup maple syrup

1 tsp vanilla extract

A pinch of salt

Vegan chocolate chips or sprinkles (optional)
Instructions
After washing and drying the apples, take off the stems and then insert popsicle sticks or skewers into the tops.

Combine coconut milk, sugar, maple syrup, vanilla extract, and salt in a saucepan. Bring it to boil, then lower down the heat and let it simmer for approx. 30-40 minutes. Stir occasionally until the mixture thickens and takes on a caramel hue.

Let the caramel cool for a moment, then proceed to dip each apple into the caramel, ensuring an even coating by gently swirling.

If desired, melt some vegan chocolate chips and drizzle over the caramel-coated apples, or roll them in sprinkles before the caramel sets.
Yoga & Health Expo Foundation These recipes are sure to make your Halloween celebration a hauntingly good time. From savory stuffed peppers to eerie witch's fingers and comforting pumpkin risotto to visually stunning candy corn parfaits, these vegan dishes are bound to leave a lasting impression on your guests. So put on your apron, summon your inner kitchen witch, and get ready to create a Halloween feast that will be remembered for years to come. Happy haunting and happy cooking!