Cookies anyone? A classic recipe, chocolate chip cookies are a holy grail for anyone with a sweet tooth. Here is how you can binge on it vegan, gluten-free, and guilt-free!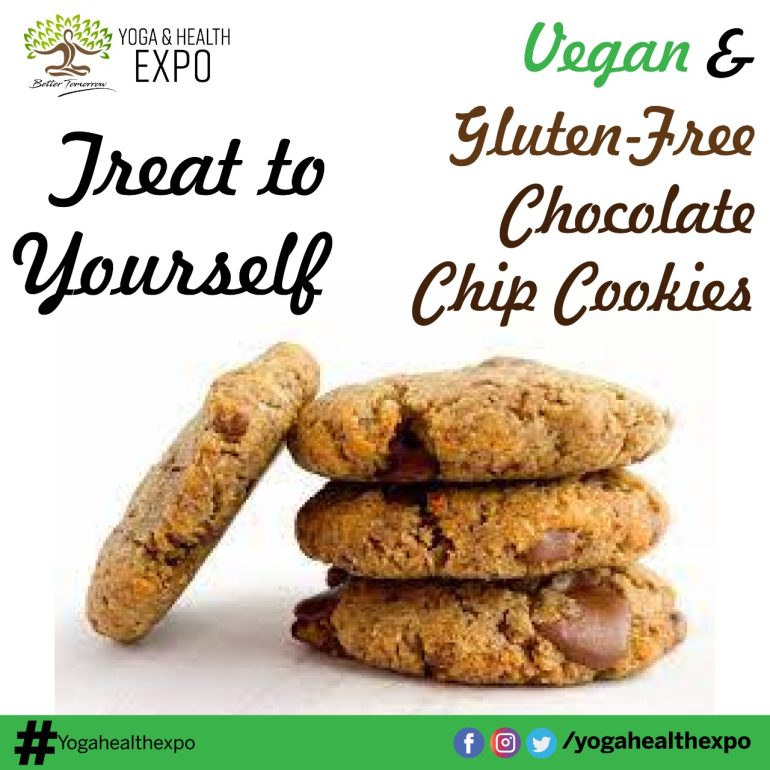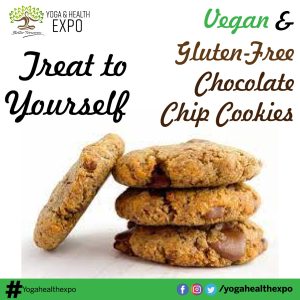 FOR 12 SERVINGS, YOU WILL NEED: 
1/3 cup solidified coconut oil
1/2 cup coconut sugar
2 teaspoons vanilla extract
2 tablespoons milk (almond, soy, etc.)
1 cup almond flour (not almond meal)
1/2 teaspoon baking soda
1/2 teaspoon baking powder
1/2 teaspoon salt
1/2 cup dark chocolate chips
INSTRUCTIONS:
Preheat the oven to 350 degrees F (177 degrees C), then line a cookie sheet with parchment paper.
Take the buttery spread and sugars in a large bowl, then add the vanilla extract to mix.
Add the flour, baking soda, baking powder, and salt. Mix until combined.
Pour in the dark (or dairy-free) chocolate chips.
Leaving about an inch of a distance between each cookie, drop tablespoons of the dough on the cookie sheet.
Bake at 350 degrees F for 10 minutes.
Your chocolate chip cookies are ready to dish into.
Established in Vancouver, Canada, the Yoga Health Expo 2022 will be a one-day festival celebrating the joys of good well-being through a holistic approach to the Yogic way of life including Yoga, Veganism, and Vegetarianism in our lifestyle. The celebration shall welcome famous yoga teachers Vancouver, interactive yoga classes Vancouver and a platform for vegan products and vegan food Vancouver.
For more information on our upcoming International Yoga Festival & Health Expo, please visit: https://yogahealthexpo.com/
#Yogahealthexpo #Yogahealthexpo2022 #YogateacherVancouver #YogaclassesVancouver #VeganproductsVancouver #VeganfoodVancouver #adityatawatia #veganfitness #vegan #plantbased #fitness #veganfood #veganlife #veganfit #vegansofig #govegan #veganlifestyle #veganbodybuilding #veganathlete #veganpower #veganrecipes #veganism #fitnessmotivation #healthylifestyle #plantbaseddiet #whatveganseat #veganfoodshare #Veganfoods #health #wayoflife #plantbased #plantbasedfood #yoga #localisvocal #awareness #mentalhealthawareness #healthylifestyle #healthyfood